We have developed our own plasma-based light source for this purpose. The intellectual property is offered under the name e³ (energy efficient excitation). e³ can be implemented for a wide variety of designs, dimensions and spectra.
The e³ plasma lamps are on a par with other light sources in terms of energy efficiency, longevity, CRI and colour fidelity. e³ lamps can be controlled and regulated electrically. The light colour can also be directly controlled. The VOC problem (volatile organic components) known from LED light sources does not occur with e³ lamps. They have a completely inorganic structure and are recyclable. e³ light sources can also withstand very high temperatures (over 300° C).
Our e³ technology is being continuously under research and in its latest development stage - which will hopefully be officially available this year - it will bring massive surprises, especially for applications that want to control and regulate as many lighting parameters as possible simultaneously and dynamically.
e³ light sources and e³ lamps are only offered B2B in dedicated projects.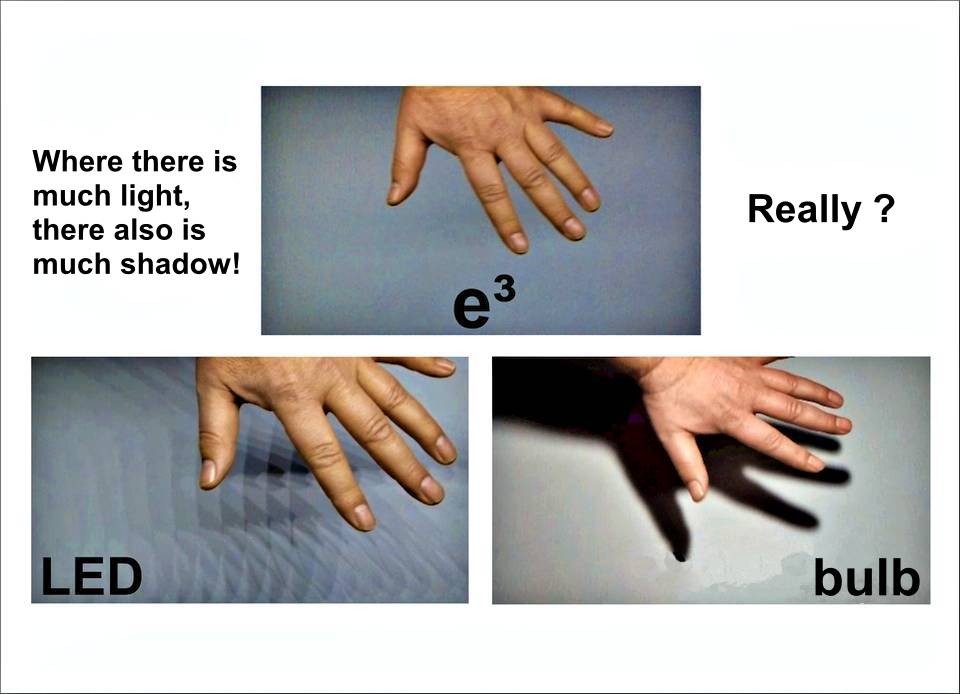 e³-plasma light has special properties and therefore does not bring the light as such nor the shadow, but the illuminated object into the most attractive and important position.
e³-plasma light sources can also be formed - but only with special machines.