For us, solutions are displays or illuminants adapted to the respective application, which are capable of filling the application profile found there permanently, stable and fully functional.
For this purpose, however, such an application profile must be known - sounds easier than it usually is. Here we have "tools" and experience to work out such application profiles together.
If the application profile is known, we "translate" it into technical parameters - including their weighting - which the planned product must fulfil and from this we obtain the requirement profile.
We can also validate given requirement profiles on the basis of known application profiles.
Often, we then continue with a feasibility study, prototypes and samples - the findings from this then end up in the final product.
Real solutions are also the most cost-effective way to meet this requirement in terms of "total cost of ownership".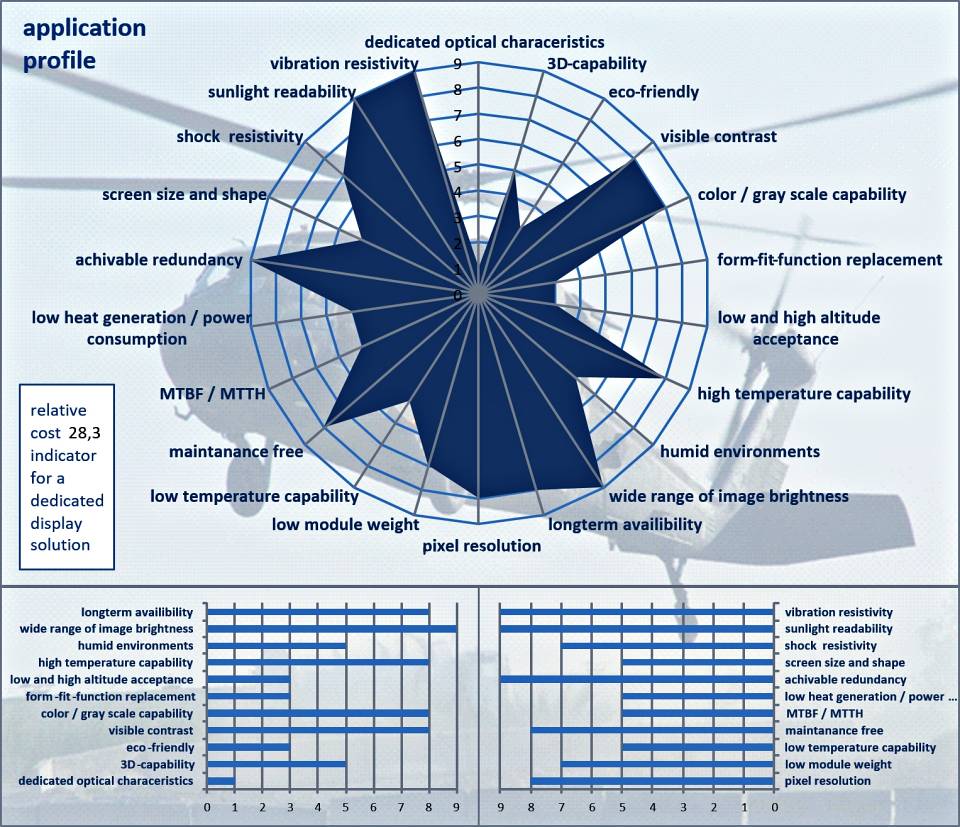 This is the overview of an evaluation of an application profile - including the first cost indication.

But solutions for us are also: to understand problems of already existing display products or assemblies and to get them "solved" - this we call "TroubleShooting".