Displays by professionals for professionals and those who want to be there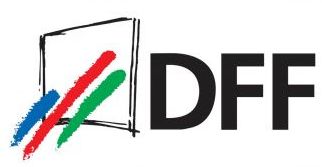 DFF opens its meetings to non-members
Pforzheim, Germany, 19th November 2015. The German Flat Panel Display Forum (DFF) offers from 2016 on its so-called workgroup meetings also for non-members. By this opening of its established network meetings the association wants to contribute the knowledge and skills of its members more than ever to the public and make active topics accessible even for non-members. Usually three or four of such events will occur per year. They will last one to two days and take place at the headquarters of member companies or at universities.
Among the planned topics for 2016 are for example "Display materials and processes", at the University of Stuttgart, together with Plansee, a manufacturer of high-performance materials for displays, or "OLED`s from A to Z", which will take place in Darmstadt at the building of the chemical and pharmaceutical company Merck. The intention of the DFF is to expand its position as a first point of contact and one-stop-shop regarding professional display issues for companies in Germany and Europe. This also includes cross-company exchange of topics and issues concerning the production, integration and use of electronic displays.
Of course, the DFF is also open for new members at any time. "The DFF unifies the expertise of the entire range of different display technologies. This includes the knowledge of markets, display manufacturing companies as well as experts in specific areas and technologies. In addition, members will benefit from experiences in practical use of electronic displays and services that come with this knowledge. This is what we want to make available more widely in order to widen our network. In the end everybody will benefit from it", says Prof. Dr. Karlheinz Blankenbach, Chairman of the DFF.
The participation in a workgroup meeting including the conference documents is possible for 490 € per person. Participation in all events of one year will cost 990 €. The costs can be taken into account by subsequently joining the club

About the DFF e.V.:
The German Flat Panel Display Forum (DFF) was founded in 2000 as a forum within the German Engineering Federation (VDMA). Today the 50 members represent the value chain of electronic displays for professional applications such as automotive, industrial, medical technology and e-signage: materials, display manufacturers, electronics via interface, software and evaluation, measurement as well as distribution and application. This allows business opportunities for each other through networking and information exchange. The objective of the DFF is to be a catalyst to the business of each member and to be the first point of contact and one-stop-shop regarding professional display issues for companies around the world. At the end of 2014, the forum was transformed into a registered association (e.V.) in order to increase flexibility for its members.
Further information:
Deutsches Flachdisplay-Forum e.V. (DFF)
Prof. Dr. Karlheinz Blankenbach, 1. Chairman DFF, Tiefenbronner Str. 65, 75175 Pforzheim, Germany
Tel.: +49 (0) 7231 28-6658, Fax: +49 (0) 7231 28-6060
Email: president(at)displayforum.de, Internet: www.displayforum.de
Press contact:
Konzept PR GmbH, Agentur für Public Relations
Simon Federle, Leonhardsberg 3, 86150 Augsburg, Germany
Tel.:+49 (0) 8 21 343 00-19, Fax: +49 (0)8 21 343 00-77
E-Mail: s.federle(at)konzept-pr.de, Internet: www.konzept-pr.de